On the top is Me, My brother Kyle (Bubby),
and My Mommy. Taken in 1996. On the left
is Me, Kyle and My Daddy
On the right, is an old picture one of Kyle and Me...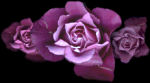 Nana says, "Actions speak louder than words....
I kept wanting some of Mommy's Mountain Dew,
and My Nana got a brain storm.
Here are the results of Nana's brain storm.
Taken of me in 1994.
Bad Nana.... Hehehehe!
Nana also says a picture
says 1000 words...




Here we are in 1999
I was 7 and Kyle was 3...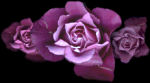 Awards I Have Received
(Click On The Award To See Their Site)
From The Zilinsky Family
From Home and Hearth

---
Kayla and Kyle


My Nana Love's Ebay Auction
You'll find wonderful and affordable items...
Nana said, It's better than going to yard sales...
She can bid on toys, Barbie Doll Stuff
Click on the banner above and
Check It Out!!






---

This page has been visited
times.


---
Don't Talk To Strangers!

When a stranger asks you to help him find his puppy, kitty, or even if he/she tries to get near you, say NO! If they try to touch you in any way, YELL! STRANGER DANGER, and keep yelling it.

They might come to the school and say they are a friends of your mommy, daddy, grandma, grandpa, etc.. and said they were sent there to take you home, cause your family member was busy. DON'T listen to them till you ask the school office or your teacher first. NEVER get into a car with anyone, unless you know them very well and you fell safe, if you're unsure or have a bad feeling, DON'T GO! But if you do trust them and go, and if they aren't taking you where they said they were suppose to, ask them to please stop because you have to use the bathroom real bad, but don't let them know you feel uneasy. Once out of the car, go to the first person you see and point to the person that picked you up and yell STRANGER.. If the person doesn't let you out, try to stay calm, and act like you're not worried. Once you're out of the car again, start yelling STRANGER DANGER.. But it might not work, so to avoid all this, DO NOT GET IN THE CAR, UNTIL YOU ASK YOUR TEACHER TO FIND OUT FIRST.

Note To Parents: Parents, it's your responsibility to to notify the school, and NOT just send someone for your child. Remind children EVERY DAY, about the DO NOTS!

HINTS: 1.Get kids pencils with their names on them, and if this problem ever happens, tell them to
stick the pencil between the car seats.

2.If they don't have a pencil, tell them to pull out a couple strands of hair out of their head and
just drop it in the car (floor of the car).

3. You can get your child (or anyone) an ID bracelet, and on it get inscribed.. I'm in trouble, call the police, and tell the child (or anyone) to drop it when they feel they are in trouble.. Something nice on the outside of the bracelet, but name and info on the inside. Like I said (or anyone), this is good for EVERYONE..


If you have any hints or ideas about how to be safe,
or stuff that us kids and parents should know,


Please write to my Nana (Mary)


..
and she will add it.

Kayla, Kyle and Nana ;-)


BTW, Please check out this site for facts and hints on Child Lures...
Click Here!